A film by Marta Minorowicz
On the frozen steppe of Mongolia people's lives are at the mercy of the seasons and unexpected events, while nature dictates the rules of their nomadic lifestyles. After winter kills hoards of his parents'livestock, 11-year old Sukhbat has to leave school, move back home and support the family. When given the responsibility by his father to tame a wild horse in a bid to win a regional race, he has to face a life ruled by unforgiving nature and tradition. No one remains unscathed after being confronted by the power of the steppe.
---
---
TECHNICAL DETAILS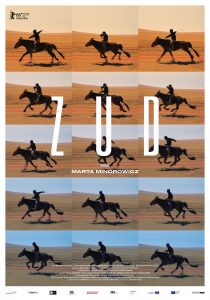 Year: 2016
Production Countries: Germany, Poland
Runtime: 85 min.
Original Language: Mongolian
Subtitles: English, French, German, Polish, Spanish
CREW
Director: Marta Minorowicz
Script: Marta Minorowicz, Kenneth McBride
Cinematography: Paweł Chorzępa
Sound: Tomasz Kochan
Editor: Beata Walentowska
Production Manager: Małgorzata Zacharko
Producer: Ann Carolin Renninger and Thomas Kufus (zero one film GmbH), Anna Wydra (Otter Films)
AWARDS AND SCREENINGS
* Berlin International Film Festival 2016 (DE)
* Cinéma du Réel (FR)
* Uruguay International Film Festival (UY)
* Hong Kong International Film Festival (HK)
* Vilnius International Film Festival (LT)
* Beijing International Film Festival (CN)
* Beldocs (RS)
* EDOC – Encuentros de Otro Cine (EC)
* IFF Innsbruck (AT)
* Seattle International Film Festival (US)
* Valletta Film Festival (MT)
* Sheffield Doc/Fest (UK)
* Olhar de Cinema – Curitiba IFF (BR)
* Underhill Fest (ME) – Special Mention of the Jury in International Selection
* Women Make Waves Film Festival (TW)
* Saratov Sufferings (RU) – The International Documentary Drama Film Festival, Best Cinematography Work
* Ânûû-rû âboro – Festival International du Cinéma des Peuples (NC)
* Bogotà International Film Festival (CO)
* Semana de la Critica de Cine de Valladoid (ES)
* Cairo International Film Festival Critics Week – Best Artistic Contribution Award (ET)
---
DIRECTOR
Marta Minorowicz
Marta is author and director of the award winning film, 'A Piece of Summer' (Kawałek Lata). Awards include: Grand Prix, Clermont-Ferrand Filmfest; Golden Dove, DOK Festival, Leipzig; and Grand Prix, Lodz, Poland. She made the documentary film 'Decrescendo' that was awarded and screened at a number of festivals and the film 'Aniol Smierci' (Angel of Death). Marta graduated from the Andrzej Wajda Film School and Jagiellonian University (Theatre studies).
---