CONTROFIGURA
A film by Rä di Martino
A small crew is going around Marrakech and its surroundings looking for swimming pools as locations for the remake of an American movie in which a man crosses a county, pool by pool, to reach his home. Corrado, the 'stand-in', runs barefoot across the streets of the city, trying to find the path of pools that the main actor will swim through. While we observe his struggles, we start seeing the real actors and crew working on set between doubts and shouts. A film in an identity crisis looking for itself.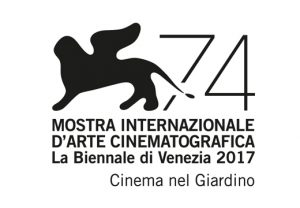 TECHNICAL DETAILS
Year: 2017
Production Countries: Italy, France, Switzerland, Morocco
Runtime: 74'
Original Language: Italian, English, Arab, French
Subtitles: English
CREW
Director: Rä di Martino
Script: Rä di Martino, Marco Alessi
Cinematography: Gian Claudio Giacomini, Giulio Squillacciotti, Hasnae El Ouarga
Editor:Giogiò Franchini, Benedetta Marchiori
Producers: Marco Alessi, Karim Aitouna, Beatrice Bulgari, Federica Maria Bianchi, Federica Illuminati
CAST
Corrado Sassi / Filippo Timi / Younès Bouab
Valeria Golino / Nadia Kounda
Fabrizio Bizarri / Virgnia Weisenburger
Nisrine Adam / Ahmed Zaitouni / Hamid Fardjad
---
DIRECTOR
Rä di Martino (Rome, 1975) studied in London where she's graduated with an MFA at the Slade School of Art and after spending a few years in New York she moved back to Italy. Her practice explores the passage of time, as well as the discrepancies that differentiate epic narratives from lived experiences. Her films have been shown at the Venice film Festival, Locarno film festival and Torino International Film Festivals amongst other and in Istitutions and museums such as: Moma-PS1, NY; Tate Modern, London; MCA Chicago; Museion, Bozen; Palazzo Grassi, Venice; Artists Space, New York. In 2014/15 she has participated to the Venice Film festival 2014, winning the SIAE award and Gillo Pontecorvo award, and a Nastro d'argento for best docufilm.